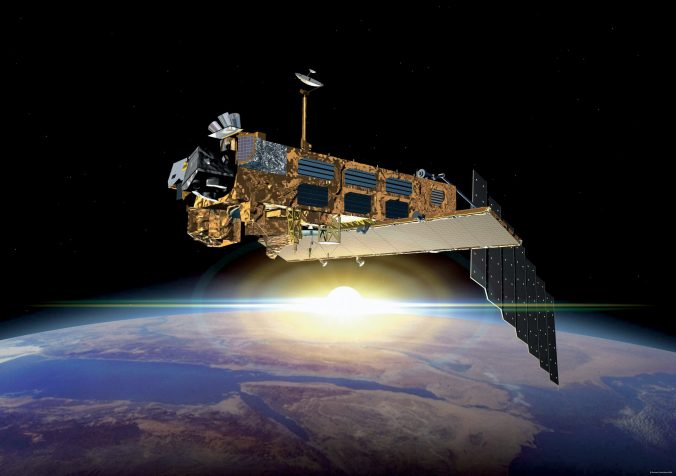 ENVISAT
The eight-tonne satellite orbited Earth more than 50 000 times over 10 years – twice its planned lifetime. The mission delivered thousands of images and a wealth of data used to study the workings of the Earth system, including insights into factors contributing to climate change.
Contact with Envisat was suddenly lost on 8 April 2012. Following rigorous attempts to re-establish contact and the investigation of failure scenarios, the end of the mission was declared on 9 May 2012.
But ten years of Envisat's archived data continues to be exploited for studying our planet.
The high-tech machine was engineered by a European consortium of companies from 13 countries under the lead of Astrium Germany (MIPAS, Sciamachy) with big contributions for the platform and on the instrumentation side from the UK (ASAR, AATSR) and France (GOMOS).
Envisat had 10 instruments to provide continuous observation and monitoring of Earth's land, atmosphere, oceans and ice caps.
(source : https://www.esa.int/Applications/Observing_the_Earth/Envisat/Mission_overview)