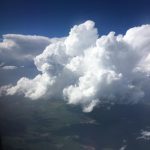 The Atmosphere Data products are taking into account the improvements made in the frame of the REAPER project, the EMIR project.
Atmosphere Data Products will propose Level 2+ global products with a common product definition associated with up-to-date algorithms. A computation of an uncertainty for each point will be included.
Data Access
Will be available at the end of the project (end of 2022)
NetCDF groups
There are two NetCDF groups (main and expert)

Processing & Algorithms
Note that the Atmospheric TDP takes advantage of all the improvements brought by the MWR FDR (Fundamental Data Records).
Main variables are :
Wet Tropospheric Correction from neural network ( CLS solution)
Total Column Water Vapour
Cloud Liquid Water Path
Atmospheric Attenuation from neural network (CLS solution)
Uncertainties associated to each measurement