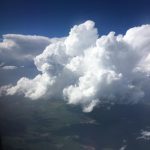 The Atmosphere Data products are taking into account the improvements made in the frame of the REAPER project, the EMIR project.
Atmosphere Data Products will propose Level 2+ global products with a common product definition associated with up-to-date algorithms. A computation of an uncertainty for each point will be included.
Data Access
A test dataset (two full cycles of ENVISAT data) is available via ftp :
FTP adress :ftp.cls.fr
Login :FDR4ALT
Password: Sent separately
Atmospheric TDP is available under /Test Data Set/TDP_ATM/
Please contact fpiras@groupcls.com to obtain the password.
Official products will be released at the end of the project (March 2023)
NetCDF groups
There are two NetCDF groups (main and expert)

Processing & Algorithms
Note that the Atmospheric TDP takes advantage of all the improvements brought by the MWR FDR (Fundamental Data Records).
Main variables are :
Wet Tropospheric Correction from neural network ( CLS solution)
Total Column Water Vapour
Cloud Liquid Water Path
Atmospheric Attenuation from neural network (CLS solution)
Uncertainties associated to each measurement